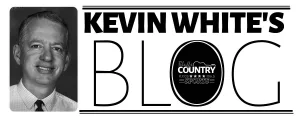 Lewis Central Joins Elite Company with 3rd Straight Trip to Finals
By Kevin White
11/14/23
Bluffs Country Sports Director
In my first 27 years as a sportswriter covering southwest and western Iowa, Lewis Central and the UNI-
Dome were foreign concepts.
The Titans almost always had good football teams. But they were never great. Their first 12 playoff
appearances resulted in zero trips to the semifinals. The semis joined the championship games in the
UNI-Dome in 1998, and Lewis Central was a no-show in the first 20 seasons.
But since 2018, the Titans have been a fixture in Cedar Falls' perfectly suited indoor facility for playoff
football. On Thursday at 7 p.m., second-rated Lewis Central (10-2) will play its eighth game in the UNI-
Dome in six years when it meets No. 1 Western Dubuque (11-1) for all of the Class 4A marbles.
This will be the Titans' third straight trip to the finals, following their 2021 championship and last year's
runner-up showing. Both times they met Cedar Rapids Xavier in the finals.
In 2023, 331 high schools fielded football teams in the state of Iowa. Only these Fabulous Five have
reached the championship game for at least the last three seasons: Grundy Center (5 straight), Van
Meter (5), Southeast Polk (4), West Hancock (3) and Lewis Central (3).
That's rarified air, and Lewis Central coach Justin Kammrad knows it.
"Winning is hard in itself," he said. "To be in that position to be able to play for another championship, it's
surreal for our guys. It's a tribute to continued development and hard work and belief in the system. We
say it all the time. It's on the back of our shirts. If you believe it, you'll achieve it. Never in my wildest
dreams would I say that three straight times we'll be here."
It's remarkable that the Titans are here, given the bad luck they've encountered in their backfield. They've
featured four different running backs due to injury, and standouts Brody Patlan (751 rushing yards; 12
TDs), Chance Chappell (365 yards, 3 TDs) and Caleb Moore (353 yards, 4 TDs) all have been lost for
the season to injury. Moore was a rare four-year starter and a two-way standout.
That leaves senior Kamdyn Cross (642 rushing yards, 11 TDs), the original starter who's recovered from
a broken hand and reclaimed his starting role in fine fashion.
Junior Brady Hetzel, a first-year starter, has become a trusted and productive quarterback, throwing for
2,262 yards and 22 scores with nine INTs. In leading the Titans to the finals, he's taken his rightful place
alongside recent QBs Max Duggan, last year's Heisman Trophy runner-up at TCU; Austin Simmons, who
threw for more than 6,000 yards and 45 TDs at South Dakota; and current Northern Iowa freshman
Braylon Kammrad, who led LC to the 2021 title.
"The way that he is playing, I would never have fathomed that he would be doing what he's doing at this
point," Kammrad said of Hetzel. "It's a tribute to him as a student of the game. He's always asking
questions. He's coming off after each drive, saying, 'Should I have done this?' He's just being very
cerebral. He allows his athleticism to continue to make plays. … He does an excellent job of commanding
our offense and giving us a chance to win."
The Titan defense has continued to progress throughout the season and turned in perhaps its best
performance of the year in last week's 31-5 semifinal win over North Polk, limiting the Comets to just 140
total yards.
"If you would have told me that would be the outcome, I would not have believed you," Kammrad said. "I
think that's a testament to all 11 on the field doing their job and playing their assignment and not trying to
do too much."
Linebacker Owen Thomas is the season leader in tackles with 62. Safety Curtis Witte turned in the play
of the season to date in the quarterfinals against ADM. With the Tigers leading LC 21-10 late in the third
quarter, they threatened to take a commanding three-score lead, and had second and 4 at the Titan 11.
After a loss of 1, Witte picked off Aiden Flora and returned it 49 yards. Lewis Central rallied to win 32-21,
and Witte's sense of the moment throughout the season has yielded many clutch plays.
Now the Titans have one final puzzle to solve, Western Dubuque and running back Grant Glausser. The
5-foot-11, 200-pounder leads all Iowa players with 2,646 rushing yards on 301 carries, a sparkling 8.8
per-carry average to go with 30 touchdowns.
Quarterback Tanner Anderson complements him nicely with 1,554 passing yards and 21 touchdowns
with only four interceptions.
Lewis Central now has a chance to win a second state championship in three years. It's one of the
biggest challenges for coaches after winning in the semifinals: going back home for a week to prepare for
the biggest game of their players' young lives.
Justin Kammrad knows how rare these opportunities are. He's embracing it.
"We'll regroup and give ourselves a chance," he said.
Absurdity of Ferentz's contract magnified with Iowa's 6-1 start
By Kevin White
10/16/23
Bluffs Country Sports Director
I love statistics more than most.
When you listen to my broadcasts, you will hear plenty of statistics. That's because they can be very useful in providing a framework for what's happening on the field or court. They can help tell the story and paint the picture for the listener.
But I chose my words very carefully. Notice I said, "can help tell the story.'' Because statistics can never tell the entire story.
I opened with that because the focus of today's blog is the absurdity of Iowa offensive coordinator Brian Ferentz's contract. Then-Iowa athletics director Gary Barta put into Ferentz's contract that if the Hawkeyes average at least 25 points per game this year, Ferentz will earn a $112,500 bonus, and his contract salary will rise to $925,000.
If Iowa doesn't average 25 points per game, his current deal will terminate on June 30, 2024.
Shame on you, Gary. This is wrong on so many levels I don't even know where to start.
Given his status as an athletic administrator, Barta should have known this was a horrible idea. In many ways I'm glad it's backfired so dramatically, because it accentuates how ridiculous of an idea it was to begin with.
Iowa currently sits on top of the Big Ten West at 6-1 overall, 3-1 in conference play. By that measure – and that's the MOST IMPORTANT MEASURE! – the Hawkeyes are having a highly successful season. Other than being outclassed at Penn State, Iowa has figured out a way to score more than the opponent every time out. If Nebraska was 6-1 and 3-1, they'd be genuflecting at Matt Rhule's feet!
But the Hawks are averaging 20.9 points per game. By any measure, their offense is terrible. That makes what the Hawkeyes are doing on defense and special teams even more incredible. The coaching staff understands exactly who they are and what they need to do to go 1-0 on Saturday.
The lazy way out is to say, "It's terrible football. It's sooooo boring.'' Maybe you'd prefer to be San Jose State, Iowa fans. The Spartans are averaging 31.4 points per game, which sounds like a lot of fun. They're also giving up 32.3, which is why they're 2-5. Not fun.
You may be reading this and thinking I'm a Brian Ferentz fan. Not the case. He's proven to be bad at his job. There's just no other way to look at it. The lack of creativity and lack of production and lack of player development in key areas cannot be ignored.
But to put a number on an expectation, and then tie someone's future employment status to that number, is wrong on so many levels, because that number doesn't necessarily relate to winning and losing. And to publicize that number so that you can be vilified each week by John Q. Public is even more absurd. It's one thing to discuss that number privately. It quite another to make it public and make your offensive coordinator more of a laughingstock than he already was.
Ferentz was either good enough to keep his job or he wasn't. (I don't believe he was, and obviously I'm in the majority.) Hopefully this nonsense will be a lesson to others to never go down this path publicly again.
With 3 state-rated teams, Bluffs postseason volleyball should be fun ride
By Kevin White
10/6/23
Bluffs Country Sports Director
Wednesday was Christmas morning for high school volleyball teams in the state of Iowa.
The Iowa Girls High School Athletic Union released its regional pairings, and with that the guessing and projecting ended and the road to the state tournament at Xtream Arena in Coralville Oct. 30-Nov. 2 became more concrete. The brackets are now in black and white, so it's much easier for the coaches and players to have a vision of the postseason, because there are dates and opponents and sites in clear sight.
Volleyball is such a terrific sport, especially in person. TV sometimes doesn't do it justice. One of the reasons I believe is the nature of how a winner is determined. In a best-of-5-set format, it's quite possible for a team to drop a pair of tightly contested sets and then rally to win three straight. It's a remarkable experience to be in the gym when that happens, especially in the postseason.
In basketball, when a team gets behind by 20, you almost never see a team rally to win. In volleyball, rallying from down two sets is a similar momentum shift, yet it happens much more frequently.
In Council Bluffs, we've been blessed with three state-rated teams this season. St. Albert is rated 11th in 1A and seeking its ninth state appearance – all in the last 13 seasons. The Saintes will play three home matches if they continue to win, and a regional-final date with No. 7 Stanton could be in the offing if form holds.
Lewis Central is rated sixth in 4A and will need just two wins to reach the state tournament for the sixth time in school history. The Titans will host either Sergeant Bluff-Luton or Le Mars, and a win there would allow them to host the regional final, possibly against No. 10 Sioux City Heelan.
In 5A, Thomas Jefferson will open at Urbandale, with the winner traveling to No. 8 Ankeny for a semifinal match. Fifteenth-rated Abraham Lincoln will play host to Sioux City West. A Lynx win will likely send them on the road for a regional final at No. 2 Ankeny Centennial. AL is seeking its 14th state appearance.
Bluffs Country is hoping to broadcast every match involving a Council Bluffs school in the postseason, using the radio side and the streaming capability. After being on the air for 4½ straight hours for both of St. Albert's matches during its Tuesday triangular at Harlan, this broadcasting rookie is starting to round into form. Make sure you attend some postseason matches or listen in – or both, with that smartphone and some earbuds. It's going to be a fun ride.
Return to alma mater Friday triggers memories
By Kevin White
9/28/2023
Bluffs Country Sports Director
Memory Lane, I'm heading your way.
On Friday night, Brian Mainwaring and I will be at Tri-Center High School, my alma mater, as the Trojans host St. Albert in our Stream Game of the Week on bluffscountry.com and the Bluffs Country app.
Tri-Center will always hold a special place in my heart. My father, T. Gary White, was a longtime teacher, coach and athletic director at Tri-Center. As a youngster, when your dad's the AD and you love sports, seemingly every waking hour is spent at the school. I could not have asked for a better place to grow up.
A high school football game is the reason for my return. I competed in four sports in high school and three in college, but there is simply nothing that compares to a high school football Friday night. The athletes and coaches lucky enough to participate Friday night know what I mean. Part of it I believe is because of the massive amount of teamwork and training and strategy and trust – so much trust – you must put in your fellow teammates and your coaches in order to succeed. If one piece of that chain breaks, everything can – and often does – crumble.
One of my proudest achievements is being the starting quarterback on Tri-Center's first-ever playoff football team 38 years ago. That year there was no sneaking in. Griswold and Tri-Center both entered the regular-season finale unbeaten. The winner would advance to the playoffs and the loser's season would be over. We did it in storybook fashion, rallying from two scores down to go ahead in the final moments, and our fans stormed the field in celebration.
It was just another example of how much high school football means to young athletes and their school communities. Forty years from now, there's no doubt in my mind that the TJ players will remember their last-second win over AL in great detail.
As mentioned, Tri-Center is playing St. Albert on Friday night. I have coached and will continue to coach many of the Falcon athletes when we get to basketball season. That adds another personal layer to this contest.
Good luck to both teams. The guy in the press box will be proud to be there, calling the action, as these young men take the field intent on making some memories of their own.
Plenty of Twists & Turns In 1st Month of Broadcaster's Career
By Kevin White
9/22/23
Bluffs Country Sports Director
My professional broadcasting career currently consists of eight high school athletic events – four football games and four volleyball matches, all in the last month.
I can confidently say that the experience has been equal parts exhilarating, maddening, enlightening, exasperating, educational, and everything in between.
There are so many things that go into one sports broadcast I'd never fully considered. Here's an example of some of what went into Thursday's volleyball match between Lewis Central and Shenandoah:
Reach out to both head coaches and set up Zoom interviews. Conduct the Zoom interviews. Edit those interviews. Load them into the system. Update the ad rotation with our new sponsors. Find and watch some videos on Shenandoah and Lewis Central, teams I hadn't seen yet this year. Write out an intro to the match. Write out the probable starting lineups. Map out a timeline of the pregame show. Research statistical and historical information on the two teams. Do an audit of all the equipment to make sure I have everything.
I'm probably missing some things, but you get the idea. On game night, there's the matter of getting everything connected properly to get on the air. It's more complicated than I expected and we've had more than our share of bumps along the way. Also, the nature of volleyball itself makes broadcasting a challenge, especially doing it solo as I am. That ball is contacted by so many players in such a short amount of time!
Nonetheless, there have been plenty of high points. Three of our four football games have been fantastic. Two of our volleyball matches have been back-and-forth affairs.
In many ways, I relate the entire process of broadcasting a sporting event with the entire process of putting out a Sunday sports section in the newspaper. There are so many moving parts and so many decisions to be made on the fly, that it's hard to explain to someone who hasn't been in those seats.
Another highlight of my week was heading over to Thomas Jefferson on Wednesday and speaking to Mr. Joshua Rowan's Broadcasting class. The students were respectful and seemed genuinely interested, and I enjoyed explaining to them a little bit about my professional career and my new position at Bluffs Country. A couple of them have serious designs on pursuing careers in the media. Thanks to Mr. Rowan for inviting me in to speak.
Tonight, Brian Mainwaring and I have the Glenwood at Lewis Central football game, and we're expecting our fourth great game in five weeks. Glenwood is rated eighth in the state in Class 4A in the latest Radio Iowa poll, while Lewis Central is seventh.
Until next week!
Grateful To Be Home Doing What I Love
By Kevin White
9/15/22
Bluffs Country Sports Director
Figure out what you love most and find a way to make that your career.
Representing newspapers at various Career Fairs in high schools through the years was the No. 1 thing I strived to get across to youngsters visiting my table.
Sounds simple. For many, it's difficult to execute.
I'm one of the lucky ones. Thanks in part to my incredible athletic experience at Tri-Center High School, I fell in love with high school sports at a young age and made it my life for the first 28 years of my professional career at the Council Bluffs Nonpareil and Omaha World-Herald.
Now, I'm back full-time in sports media as the Sports Director at Bluffs Country, a new commercial radio station in Council Bluffs (106.5 FM, 1420 AM). I'll be broadcasting a variety of high school athletic events at our C.B. schools, and we're already off to a flying start.
The reception I've received and our station has received from the activities directors, coaches, and business owners in the city has been overwhelming. The community is excited about this station, and we're excited to shine a brighter light on this town's teams and athletes.
I'm writing this on the eve of the annual Abraham Lincoln/Thomas Jefferson football game, and I'll have the play-by-play, with Brian Mainwaring providing the color analysis.
I covered my first AL/TJ game in 1991. Two years later, I was determined to find out how many times the schools had played and which school was leading the series. After many hours of legwork, I produced a graphic that ran in the Nonpareil on Sept. 23, 1993. Heading into that '93 game, TJ led the series 39-36 with eight ties.
With the help of Brent Moore's remarkable website, bcmoorerankings.com, I was able to fill in the gaps for the last 30 years except for two – 1993 and 1997. A quick text to Lewis Central head football coach Justin Kammrad revealed that the 1997 winner was TJ, as Kammrad was a standout running back for the Jackets in that era. An email to TJ's journalism teacher, Joshua Rowan unlocked the final result of the puzzle, 1993.
So I can say with a pretty high degree of certainty that (drum roll, please) Friday will be the 116th meeting between Abraham Lincoln and Thomas Jefferson. The Lynx lead the series 60-47-8 and have won 14 of the last 16, including the last four.
Think of that! A total of 115 times these two rivals have knocked heads, spanning more than 100 years. (Several times they've met on multiple occasions in a season.) Probably every living person who participated can remember something about the AL-TJ game in their senior year.
Tonight, another chapter will be written. There will be plenty of emotion. Many times in this series, I've seen that emotion not harnessed properly and turn into a detriment to a team. We'll see how the athletes and coaches handle it tonight.
Since I now work at a country station in the city I've called home for 32 years, it seems John Denver's classic line rings truest, "Hey, it's good to be back home again.''